Keeping up with your garden can be an enormous task, but it will be well worth it when your garden and landscaping is the best on the block in either your residential neighborhood or your business area. There are so many ways to give your garden a little extra pop, like new flowers, adding trees or shrubbery, keeping it clear of weeds, and mulching. 
Adding mulch to your garden does more than spruce it up. There are so many benefits to mulching that many people don't know about. It has health and wellness benefits; it adds to the longevity of your perfect garden, and yes, it does make your landscaping look clean and more professional and inviting.
There is a good chance you are not up to date on every benefit that mulching can provide your garden and landscape, so we're here to spread the wealth of knowledge.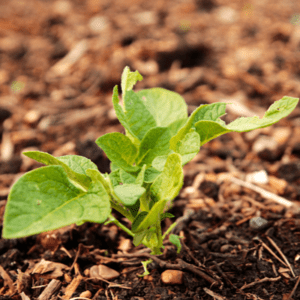 Mulching Provides Health and Wellness Benefits
You may not have known this, but mulch isn't solely for beauty. It allows your garden to absorb more nutrients over time than it would with regular watering and fertilizing. Mulch will eventually break down, allowing your garden underneath to reap the benefits of the nutrients inside the mulch. This can help let your garden last longer and keep it more protected from disease. 
Preventing Weed Growth 
No one wants those pesky weeds all over any part of your landscaping, and it's even more of a hassle to take care of them after they are overgrown and seem like they are too much to handle. When you choose to mulch your garden, there is much less of a chance of weeds growing at all, let alone overgrowing. We all know prevention is the best medicine, so mulching is one of your best options when your garden has a track record of weeds. 
Saving Your Soil 
Mulch is a natural insulator for your soil, which means it can naturally keep your soil's roots warm when needed (like in the winter) and cooler when necessary for the warmer months. Your plants can stay safer with mulch there to protect them from the harsh ways of the elements. Another benefit it can provide for your soil is that it will hold in the water, so you'll save water and have a more sustainable garden and home.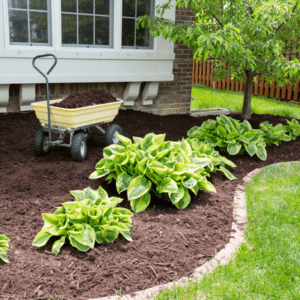 Enhancing Curbside Appeal
This is something that most people assume mulch is good for in the first place, and while the many benefits have been discussed, the most obvious benefit is curbside appeal. Don't let the dark color of mulch turn you off, it can be any variety of colors to match your current landscaping. These colors include black, brown, and red – with any color scheme, one of these is bound to match your choice of landscaping. 
Quality Cut Lawn Services Can Provide the Best Mulching Around
When you choose to provide the benefits of mulching for your garden, you can count on the experts at Quality Cut Lawn Service to take care of it for you. Our team members are well trained in installing mulch and keeping the health of your garden in mind. We have over 23 years of experience to prove this! 
You can contact us by visiting our website and submitting a request, or you can call us directly at 302-420-7597. If you're interested in social media, we are also on Facebook!