Delaware is full of beautiful trees surrounding your landscaping and other environments throughout the state. There are more than a few common trees that have made their mark by being extremely abundant. It may be hard to know which tree can be right for your property, especially when you don't know which trees complement your space best. 
Trees aren't just around to provide oxygen. There are a number of benefits that can come from some of the most common in Delaware. Whether that means they provide something like maple syrup or as simple as being a flowering tree that brightens up your lawn and landscaping, each tree comes with unique benefits.
Keep reading to learn about some of the possible benefits or just some incredible looking trees that can be planted right in your front yard!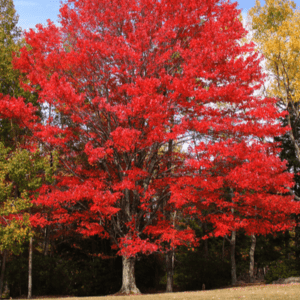 The Red Maple Tree 
The uniqueness of this bright tree is that its sap is used to make the best pancake topping known to man — sweet maple syrup. The Red Maple tree also provides incredible curbside appeal with red flowers, red fruit, and even it's red twigs! When autumn comes, the leaves also turn red, leaving the ground around it a beautiful sight. These incredible works of art can reach over 120 feet tall and can also produce orange and yellow leaves as the fall goes on. 
The Sweet Birch Tree 
The coolest fact by far about this tree is that its flavors were originally used to create medicine and candies. To do this, birch oil (otherwise known as the oil of wintergreen) is harvested and implemented into the making. However, this process was a bit wasteful, so it has since been changed to conserve the Sweet Birch Tree. This tree isn't quite as big as the Red Maple, as it stands at 50-75 feet. 
The Mockernut Hickory Tree 
You might be looking for a tree that can mature with your family or business. If that's the case, the Mockernut Hickory tree is the right one for you. This tree has been known to live up to 500 years! It's slow-growing, so if you know you and your family will be planted in one space for a while, this can be a fun addition to your landscaping. The Mockernut Hickory also attracts beautiful wildlife because of the nuts the tree provides.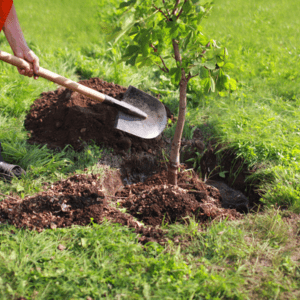 Quality Cut Lawn Service is Here for Your Delaware Tree Needs
We specialize in taking care of your landscaping, including your trees. It can be a necessary thing that can make your yard and lawn a beautiful thing to look at. There's no point in having these great flowering trees if they aren't kept in tip-top shape. If your landscaping is lacking in the area of trees, Quality Cut experts are happy to install trees to enhance your curb appeal and landscaping. Having full, well-kept trees can truly enhance your return on investment as well. If you are considering tree installation for your business, it can make your business stand out and more noticeable.
If you notice you need some aid in doing so, you can reach out to Quality Cut Lawn Service. We can also be contacted by phone at 302-420-7597. If you're on social media, you can find us on Facebook for more information!