Lawn Care In Claymont, DE
At Quality Cut, we want our residents to have a beautiful, healthy lawn that reflects how much we love Claymont. We Can Make Your Claymont Yard A Private Sanctuary!
Lawn Fertilization in Claymont
Sometimes water and sunlight aren't enough to keep your lawn looking its best. If you notice slow-growing grass or dead patches, the culprit is likely a nutrient deficiency. To solve these problems and make your grass healthier than ever, trust our lawn fertilization in Claymont. We use the perfect balance of nitrogen, phosphorus, and potassium to promote growth, color, and root development.
Here's how our fertilization program works:
In spring, we apply a granular fertilizer that slowly releases nutrients to ensure your grass is fed throughout the season.
We also apply pre-emergent weed control to prevent weeds from crowding out grass.
We'll return mid-summer to fertilize again as well as treat unwanted pests in your backyard. If weeds like crabgrass are present, we'll spot treat as needed.
To help your lawn recover from summer, we'll apply another round of fertilizer in the fall. This helps to perk your grass back up while prepping the soil and roots for colder weather.
The final fertilizer application happens just before winter. This is to winterize your lawn and make sure it has the nutrients it needs to look great once spring rolls back around.
---
Lawn Mowing in Claymont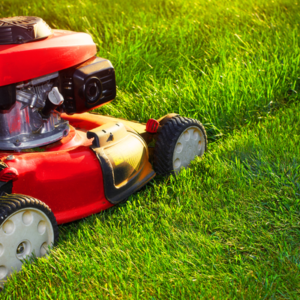 Mowing your lawn might not be as simple as you think it is! The direction, height, and frequency at which you mow can have a huge impact on the health of your grass. Not to mention, maintaining your lawn is time-consuming. Instead of spending hours toiling outside, let us do the hard work for you!
Our lawn mowing in Claymont includes:
Regular mowing to keep your grass at the perfect height.

The choice between bagging or mulching lawn clippings.

Trimming and edging to get rid of stray grass blades and keep sidewalks clear.

Cleanup services so you don't have to worry about lawn debris sitting around.

Weeding to prevent unwanted growth from taking over your property.

Mulch application to freshen flower beds, playgrounds, and other areas.
---
Aeration and Overseeding in Claymont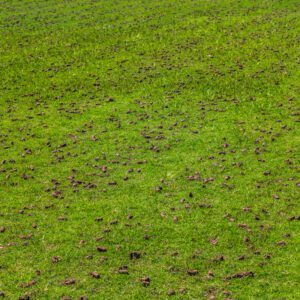 Soil naturally becomes compacted over time due to foot traffic, rain, and even temperature fluctuations. This results in unsightly bare patches, thin grass, and an overall unhealthy lawn. Luckily, it's easy to reverse the damage with our lawn aeration in Claymont. 
Benefits of aeration include:
Stronger roots

Reduced puddling and runoff

Greater drought and disease resistance

Thicker grass

Better soil quality
---
Landscape Design and Installation in Claymont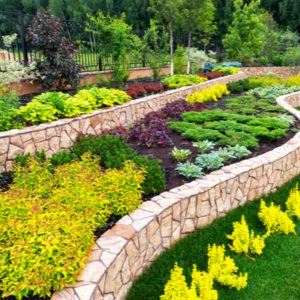 If you want to makeover your property but don't know where to start, trust our landscape design and installation in Claymont. From functional additions to aesthetic choices, we can do it all! To bring your vision to life, we start with a consultation where we get to know your property and what you'd like to accomplish. 
When you choose our landscape and installation service, we will:
Create a custom approach based on the results you want and your budget.

Take into account the area's weather, soil composition, and growing conditions.

Work with your schedule to choose an installation time that works for you.

Source trees, shrubs, and flowers from reputable local nurseries.
For over two decades, Quality Cut Lawn Service has created and installed dazzling residential and commercial landscapes.
---
Flexible Payment For Optimal Accessibility
Best of all, in addition to our customized lawn care solution, Quality Cut Lawn Service also offers three payment models for the best financial fit:
Prepay
Autopay
Direct Billing