Here in Delaware, we love to play on our lush, green lawns. But maybe you do not have a lawn yet because you are building a new house or maybe you aren't happy with your existing grass type and want to start from scratch. Whether you are establishing a new lawn or just want to fix a dirt patch that never seems to grow back, you want to be able to enjoy your new lawn as soon as possible. With sod installation, you can get the yard of your dreams in a fraction of the time. Below, we break down some of the most beneficial reasons to use sod.
Instant Lawn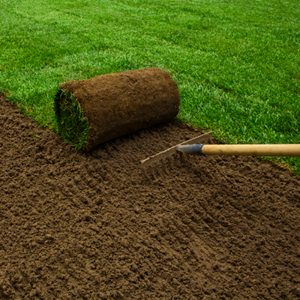 Traditional grass seed takes at least a full season to grow to maturity. In the meantime, you are stuck with an unattractive lawn. When it does grow it rarely grows evenly, leaving thin or bald patches in some areas and thick clumps of grass in other areas. Using sod provides an immediate transformation of your yard and is fully established in about two weeks after it's placed.
Less Irrigation
When you plant with grass seed you need to be sure to water it at least four times a day to keep the ground hydrated and moist. With sod, it only needs to be watered twice a day until it is fully established and then follow a regular irrigation schedule after that. 
Prevent Soil Erosion on Your Delaware Lawn
Without grass, the soil in your yard will wash away when it rains and kick up dust when it's windy. To control this with the traditional means is with grass seed and straw or some kind of netting to keep the straw from blowing away. All this can be messy and cumbersome. With sod, you don't ever have to worry about soil erosion or dust. 
Types Of Grass
Before you buy sod and place it down in your yard, you should first consider which type of grass you want. There are many types of grasses that grow well in our mountain climate. 
Kentucky Bluegrass
Kentucky bluegrass is a popular cool-season grass which means its growing season is in the spring and fall. Bluegrass is great for building yards from scratch thanks to its fast-establishing root system and the ability to quickly recover from foot traffic and damage. However, Kentucky bluegrass is susceptible to insects and disease which is why it is recommended to overseed with other cool-season grasses to boost its resistance. It grows best in well-drained soils with light shade to full sun. 
Buffalograss
Buffalograss is a Midwest native grass and is a very popular and tough turfgrass. Once it has been established, it requires very little water, surviving on less than 1/4 inch of water a week. Buffalograss produces a very deep root system and can do well in clay soil. Its large root system can draw water and nutrients from a large area. 
Fine Fescue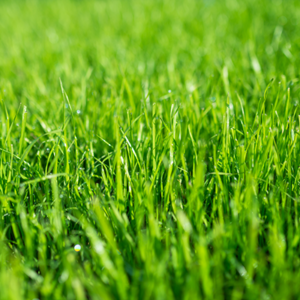 If you have a yard that is mostly shady and cool, then fine fescue is a good choice for you. Fine fescue does well in bad soils and in times of drought. 
Tall Fescue
Tall fescue does well in soils with lots of clay or sand. It has an adequate tolerance to foot traffic and is not known to be vulnerable to any pests. Tall fescue is a rapid grower and will require more frequent mowing than with Kentucky Bluegrass.
Perennial Ryegrass
Perennial ryegrass is a cool-season grass that does well during times of drought. Fine-leaf perennial ryegrass mixes well with Kentucky bluegrass. Perennial ryegrass can establish faster than other turfgrasses and will crowd out annoying weeds. Perennial ryegrass doesn't fair well alone in the summer heat unless irrigated or mixed with other grass types.
Let Quality Cut Lawn Service Handle Your Delaware Lawn Installation
Whether you go with seeding or fresh sod rolls, the experts at Quality Cut Lawn Service will get the job done right. We offer both sod installation as well as overseeding services near Newark, Delaware. If you're not sure which choice would be best for your yard, don't worry! Our team is happy to help you with that decision. Call 302-420-7597 or reach us online, where you can learn more about each service or request a free quote!
And in the meantime, be sure to check out our blog page for more helpful information on improving your yard situation.