It's winter here in Delaware, and most of us are not thinking about our lawns or any outdoor activities, for that matter. In fact, if you get down to it, winter can be quite dreary and sad. But it doesn't have to be. And there are plenty of ways to bring the outdoors inside. Why not liven up the inside of your house during the winter months and bring a bit of nature indoors. Whether you have a green thumb or not, plenty of plants are easy to take care of and require little to no maintenance. Here is a list of some of the hardiest indoor houseplants just about anyone can grow and care for.
Snake Plant
If you are looking for a plant, you can neglect for weeks at a time, this is the one. The snake plant is one of, if not the most tolerant plants. They can go for weeks without water and require little sunlight. Their long, slender green leaves allow them to store water for long periods. There are approximately 70 different species of snake plants, and they attract few insects. NASA research even shows that snake plants can act as air purifiers helping to keep your home free of toxins.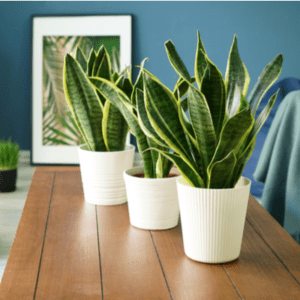 How Do I Care for a Snake Plant?
To get the most benefits out of your fresh looking snake plant, put them in indirect sunlight and don't overwater them, especially during the winter. You may use a general-purpose fertilizer if your plant is in a pot.
The Philodendron
This one's a climber, so if you are looking for a plant to place on a bookcase, a mantelpiece, or stairway, this is a perfect choice. It's heart-shaped glossy leaves emerge bronze but quickly turn green. A philodendron plant doesn't require frequent watering and is comfortable in most light situations. Some experts suggest pinching the leaves, but a philodendron will grow regardless.
When planting your philodendron, you can start with a small pot. Be sure the pot allows for drainage to prevent root rot. It doesn't require a lot of watering, but you need to water it occasionally or it will dry out. It is recommended that you re-pot the philodendron every few years due to its rapid growth.
Anthurium
Looking for a plant that can live in a dark, shaded area? Anthuriums are perfect for that house or apartment that is facing away from the sun. They prefer well-lit areas but not direct sunlight. It would also make an excellent plant for a bathroom as they enjoy hot and humid temperatures. It's bright red and heart-shaped flowers can last for eight weeks or more, giving a splash of color to any room. Even better yet? It only needs to be watered once a week. 
Chinese Evergreen
This tropical house plant is one of the most durable plants you can grow. It's easy to care for, and tolerates low light, dry air, and requires little water. It's different variations come with an abundance of green leaves neatly sprinkled with silver. Although they are easy to grow and care for, experts recommend placing them in well-drained soil and locating them in a spot that receives warm temperatures and humid conditions. This is yet another great plant for the powder room.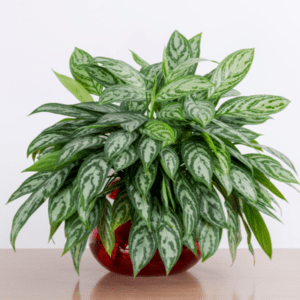 For Something, a Bit More Challenging, Try the Jade Plant
Maybe you are looking for a plant that requires full sun. In this case, you want the Jade plant. The Jade plant is a popular succulent house plant with oval-shaped leaves and thick, woody stems that resemble tree trunks. They are easy and simple to take care of but they need to be placed in an area that receives plenty of sunshine. They also require proper watering. While they can dry out completely, they can also be overwatered. The key is to check the top of your soil and determine if it is dry to the touch.
Start Thinking About Spring Lawn Care Now and Contact the Professionals at Quality Cut Lawn Service
Spring will be here before you know it, and it will be time to start caring for your landscape. Book your services with Quality Cut Lawn Service now and get a head start. We offer a five-step lawn care program that includes the appropriate amount of fertilizer and weed control needed to maintain a healthy Delaware lawn. We also offer various other lawn care services including, lawn mowing, yard clean-up, mulching, and more.
Call Quality Cut Lawn Service to learn more about any one of our lawn services. You can reach us at 302-420-7597 or online. For more tips on all things related to agriculture, visit our other blog articles.