Spring is finally here, and along with the sunshine and backyard barbeques, comes the long-awaited spring cleaning. It might seem like spring cleaning only applies to the interior of your home, but in reality, it applies to the exterior just as much. An outdoor spring clean up can make your home feel brand new, keep weeds under control, cause your grass to flourish, and make your garden pop.

Exterior seasonal cleaning is a good option when your yard needs a little pick-me-up! Maybe you're worried about your grass not growing back quite as green this year, or you just have debris that you aren't sure how to get rid of yourself. A professional spring clean up can really make a difference in the look and feel of your home.

Below are a number of things that can encourage this type of look in your home.

Yard Clean Up

The term 'yard clean up' might not sound very helpful, but when you really think about it, a nice sprucing of your yard can help your whole home feel less cluttered, from the outside in. It can inspire any landscaping options you might want to explore, or simply just take the winter grime away from your home to show off your existing displays.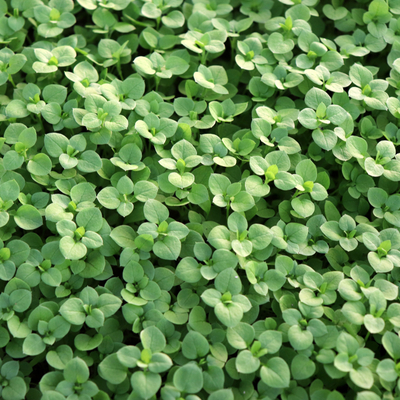 Lawn Fertilization and Weed Control

We know Delaware is unique when it comes to lawn care and fertilization, sometimes it's more difficult than expected. We have a five-step process that allows each individual lawn to thrive by catering to its specific needs.

To start, we proactively treat your lawn with two treatments in the spring. These steps include a granular fertilizer for your lawn and a liquid pre-emergent weed control, so rather than waiting until weeds pop up and disposing of them, your lawn can be proactively treated and you'll have a lower chance of weeds showing up in the first place.

Mulching

High quality, hardwood mulch that can revilitaze the look of your garden. Choosing to mulch your garden can provide care that goes further than making your landscaping beautiful, it can ward off regional diseases found in Delaware and redistribute nutrients that are vital to your lawn. Mulch can also regulate soil temperature, reduce water evaporation in soil, and help prevent weeds from infiltrating your garden.

If you're worried that mulch won't match your home's color scheme, it comes in a variety of colors, like natural, black, brown, and red.

Sod Installation

Does your lawn look like it's never going to recover from the state it's in? If you're looking for a brand new look for your home, sod installation might be the right choice for you. Sod installation can specifically be helpful with the prevention of soil erosion, development of a more dense lawn in a shorter period of time, and it lowers the frequency needed for irrigation.

Why Are Spring Lawn Care Services Important?

The health and look of your lawn will allow you to have a wonderful scenery to show off to friends and family throughout the entire summer. With any combination of spring lawn care services, there is bound to be something for everyone, no matter their needs.

What Spring Lawn Care Can Provide Year-Round

You might think of lawn care as a spring or summer time chore, but a good lawn is taken care of year-round. An additional fertilizer in the late summer or early fall can encourage soil and root strength in your lawn.

A midsummer fertilizer can be an option too, which will help take care of irritating bugs that have made themselves at home on your lawn. Spot-treating to target crabgrass and other weeds to keep your lawn looking fresh and bright throughout the whole summer.

Winterizing your lawn with a full treatment is a great way to properly prepare your lawn to bloom again in the spring.

Is Your Lawn Ready For Spring? Give Quality Cut Lawn Service A Call Today

Quality Cut Lawn Service, a spring lawn care service near you, offers each of these services and more! To contact us, you can call (302)-420-7597, email QCLS12@gmail.com, or visit the Quality Cut Lawn Service website to submit an information request! You can also visit our Facebook page for more information.